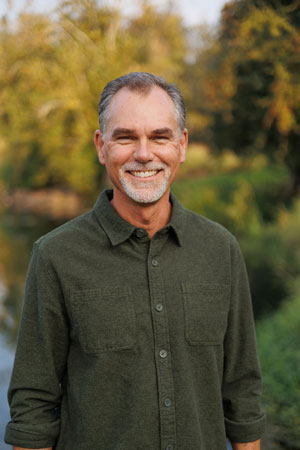 I am so proud to be a part of the orthodontic profession. I've been practicing for 30 years, and dedicating my life's work to help others improve their self-image and confidence constantly motivates me to do the very best for my patients every day. I continue education in the latest orthodontic technologies in order to provide the best service to patients and their families to help achieve beautiful smiles!
Being a part of so many people's lives and community that they live in is an absolute honor. The trust parents and patients place in our team is born from continued diligence to treat them like family. The difference in terms of patients' health and well-being can be tangible, but the immeasurable impact of orthodontic care on a patient's lifetime makes this profession stand out.
I am passionate about creating the most beautiful smile possible for each patient. Moving teeth is important, but creating a beautifully balanced face and smile are what gives my patients their confidence and positive self-image.
What I love about my patients is their growth. Watching young kids grow and develop into young adults and being a part of their personal journey is very rewarding. The changes adolescent children go through into young adults are nothing short of amazing. For adults, their growth in self-confidence and the appreciation for achieving improvement in something they have lived with for so long is equally gratifying.
Education and Continuing Education
Bachelor of Science in Biology – Oregon State University, 1987
Doctorate of Dental Medicine – OHSU School of Dentistry, 1991
Certificate of Orthodontic Specialty – OHSU School of Dentistry, 1994
Continuing education is extremely important to me professionally, because as an orthodontist I never quit learning, applying, and perfecting my abilities to provide the best orthodontic care for my patients I can. Today's technological advancements have vastly improved orthodontics for our patients, making the experience more comfortable and less time consuming, while making their smiles even better.
I participate in local and national continuing education classes offered by organized dentistry and dental manufacturers every year. Distance learning through journal reviews offers service of over more than half a dozen dental related professional publications.
Experience
I have been practicing orthodontics for 30 years, since 1994. My choice for this profession was made very early in life, as my father was an orthodontist, and I worked in his office starting in high school. I had the honor of taking over his practice in 1994 and combined, we were able to provide orthodontic services at that location for 48 years. I have been also providing orthodontic care at my present location since 2003.
Professional Affiliations
American Association of Orthodontists
Pacific Coast Society of Orthodontists
Oregon State Society of Orthodontists
American Dental Association
Oregon Dental Association
Multnomah County Dental Society
Oregon Health Sciences University Orthodontic Alumni Association
My Team
I rely on exceptional people to provide exceptional care. We are unique in that we foster long term relationships with our team members, just as we foster long term relationships with our patients. Our team members are embedded in the community and will often see our patients outside the office, which is fun. We make every effort to make our patients feel comfortable and relaxed while in the office, by treating them as part of our family. We do our upmost to take enough time with each patient at each appointment to ensure they feel a part of their treatment.
We strive to provide outstanding orthodontic service in a fun, family-friendly setting. Through in-office games, patient rewards, and prizes, we are committed to making this experience the best it can be.
Outside the Office
I was born and raised in Portland, Oregon and have lived in Happy Valley since 2005. My wife, Shelly, and I have two children, Noelle and Jaeden, two granddaughters, Addison and Bryden, and a dog named Ziggy. When I'm not working I enjoy family time, being outdoors, skiing, fishing, and traveling in our RV. I am passionate about travel, music, and the adventure of going new places. I find beauty in all things natural.
I have been active in the community helping with community sports, spending 12 years coaching my kids' childhood teams and clubs to help promote their experience. I believe a commitment to the community is a strong character value, and showing the kids my commitment to them helps reinforce this attitude.